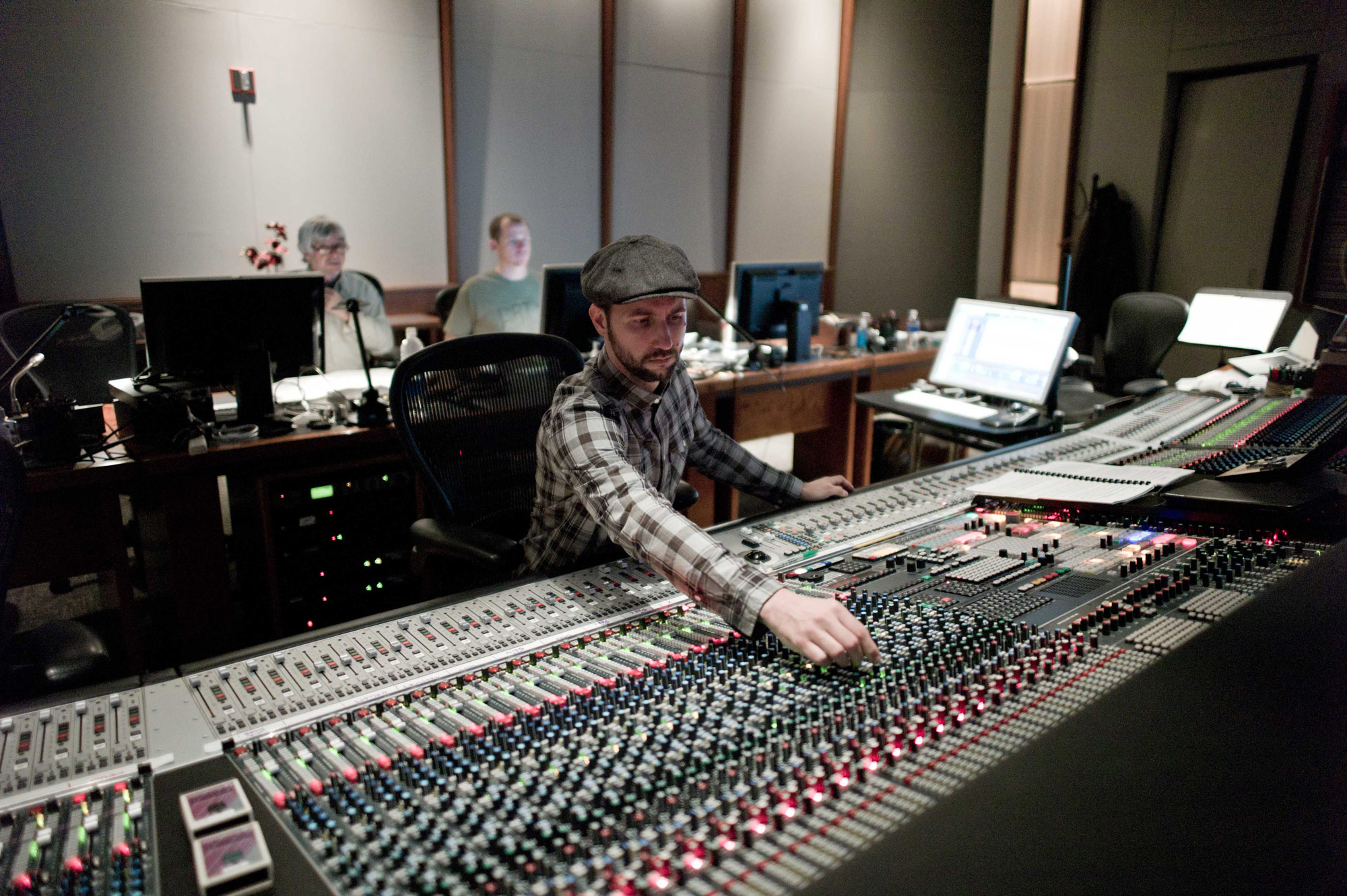 The excellent Reverb Foundry portfolio including Tai Chi and HD Cart recently joined LiquidSonics, making our reverb plugin selection second to none with five Atmos compatible reverbs now included in the line-up and we've been humbled by the reception from our professional community. For this article we've gathered together a selection of recent feedback from some of the top names in post and music production.
Tai Chi is a sound designer's paradise. With its rich chorusing, flexible multi-band tools and dynamics you'd have to look hard to find a reverb this powerful anywhere else. Jason LaRocca (pictured) is a music producer and mixer with recent credits that include Amazon's new The Lord of the Rings: The Rings of Power, Morbius and Aquaman. He has also worked on some of the most popular video games of recent years such as Fortnite and Cyberpunk 2077. Jason is loving Tai Chi for sound design work, and has been using HD Cart in Atmos following the recent v1.2 update, he had this to say about them:
Tai Chi is filling a special void for me in the sound design reverb department. It has some really incredible room and chamber options and the money really is in the multi-band reverb time graph, chorus modes and bit crusher – lots of power in this reverb and very easy to use!

The HD Cart verb has incredible personality and depth. I fell in love all over again with the sounds on this – and having it able to run as a surround or Atmos reverb return really is the full package!

Jason LaRocca – Music Producer and Mixer
Alan Meyerson has been using Reverb Foundry products for some time to control his Bricasti M7s with M7 Link, and recently picked up both Tai Chi and HD Cart. There is no doubt you'll have enjoyed many movie scores that he has mixed over the years including some of Hans Zimmer's classics such as The Dark Knight. He had this to say about the pair:
There's a new game in town. LiquidSonics' Tai Chi and HD Cart are a huge addition to the arsenal. Tai Chi sounds great with a wealth of sonic fun and options. It lets you deconstruct the sound for really cool results. HD Cart sounds so rich and dense. I'm using both now. An embarrassment of riches!

Alan Meyerson – Score Mixer
If you've got kids, or even if you don't, you've probably vowed "We Don't Talk About Bruno" – one of Lin-Manuel Miranda's catchy numbers from the huge hit Encanto. The score was mixed by Alvin Wee, one of the hottest mixers in LA right now. Besides Encanto, recent credits also include massive hits like Top Gun: Maverick and She Hulk.
Tai Chi just like its name suggests, is the mastery and control over continuous flow of energy and movement. Tai Chi gives me the much needed ability to create an additional layer of movement on already beautiful reverbs in multi-channel setups all the way up to 7.1.6. I love that I'm able to craft intricate spaces and unbelievably lush tails to send my music into a multiverse of my own. Tai Chi is a modern tool made with timeless usability in mind.

Alvin Wee – Score Mixer
It's not just score mixers that have been raving about Reverb Foundry reverbs. Mike Exeter is a world-renowned rock mixer known for working with Black Sabbath, Judas Priest, Cradle of Filth – we had a hunch Tai Chi was going to be awesome on guitars… and it's been confirmed by a Grammy winning producer!
Tai Chi is an amazing reverb. The dynamics and modulation sections are incredibly powerful for creating wonderful guitar textures. I can see this replacing a couple of quite complex routing setups on mixes and I know it's definitely going to enhance my vocal chains. Brilliant!!

Mike Exeter – Grammy winning producer
From a Grammy winning producer to a Grammy winning score mixer. Scott Michael Smith had been asking for a great reverb that was light on the CPU, so I handed him a pre-release copy of the v1.2 Atmos upgrade to HD Cart a few months ago.
HD Cart has beautifully captured that classic reverb sound we all know and love, breathing life into recordings in the most musical way possible. I'm able to use a ton of surround instances without moving the CPU needle. Truly fantastic!

Scott Michael Smith – Grammy winning mixer
Simon Franglen is working on compositions for one of the year's biggest films, Avatar: The Way Of Water and was recently busy in scoring sessions over at the 20th Century Studios Newman Scoring Stage. He has been using Tai Chi for a few months now, and had this to say about it:
Not content with Cinematic Rooms, Matt brought out Tai Chi which had me diving for my cheque book. It's my favourite creative reverb out there, hugely flexible, capable of distant worlds and warm vocal blankets with equal ease. It's great.

Simon Franglen – Grammy winning composer
Alan Branch has worked with luminaries including U2, The Cure and Depeche Mode. Coming from a music production perspective he was very impressed with Tai Chi and had this to say about it:
What strikes me most is the design philosophy behind this beautiful reverb, it must have been birthed from a user/musician perspective. Its easy to use interface and simple control functionality with a wealth of interaction over your desired space/sound make this a work of art!

Alan Branch – Grammy winning producer
A key focus when developing Tai Chi was to tackle the need for an Atmos-capable reverb with comprehensive and powerful modulation capabilities. When I spoke with Stephen Lipson (No Time to Die, Top Gun: Maverick, Mission: Impossible 7/8) we discussed some of his existing modulation workflows using other reverbs, and how he has been impressed by the modulation capabilities presented by Tai Chi.
I've been looking for an elegant way to modulate reverb – for me Tai Chi hits the spot.

Stephen Lipson – Grammy winning producer
Music mixer Al Riley who is known for working with greats like Tricky, Coldcut and Soul II Soul said "A 7.1.2 version of the classic 480 expansion card! This is going straight into my Atmos template session! Initially I'm really impressed by the rooms presets they add immediate energy and musicality" and Grammy nominated Romesh Dodangoda whose client roster includes Bring Me The Horizon, Motorhead and Funeral For A Friend said "HD Cart sounds so great! I used it today and it was fantastic. It took me just a few seconds to find something that was perfect for the song I was mixing".
The online buzz has been great for HD Cart and Tai Chi with many of you taking to the forums to let others know how much you've enjoyed using them. To read press reviews from Barry Rudolph or Paul White in their MIX and Sound on Sound pieces just head over to the reviews page – more are on their way soon.
You don't have to take anybody else's word for it though – I'm sure you'll love using them in your own mixes too! Why not try HD Cart and Tai Chi for yourself with a free 14-day demo today?