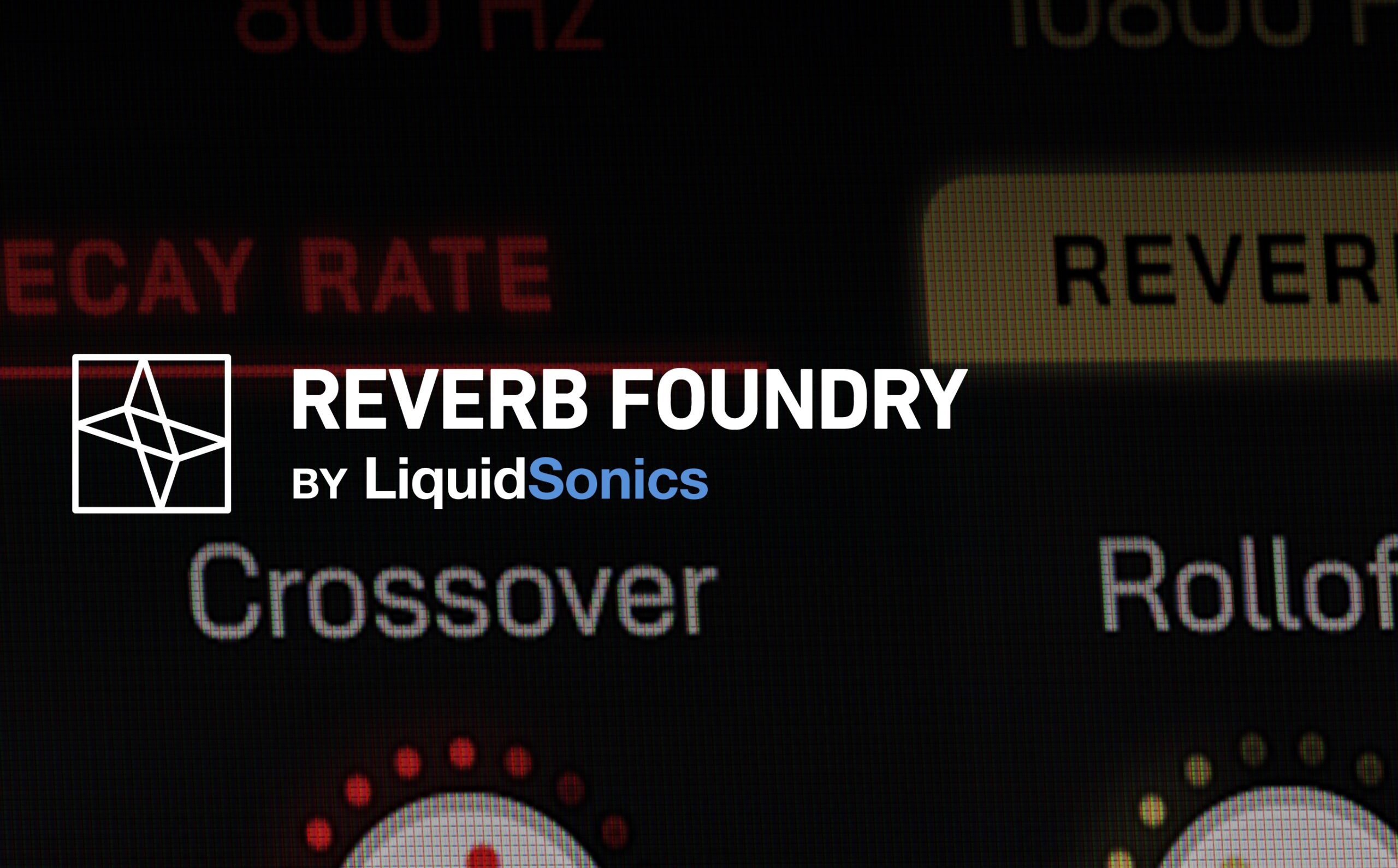 I'm pleased to announce that Reverb Foundry products have joined the LiquidSonics portfolio.
Reverb Foundry was launched in 2016 as a new reverb brand, distinct from LiquidSonics. While some people caught on pretty quickly that the two companies had the same owner, the intention was to run the two brands in different directions doing different things, and to speak to different parts of the market in different ways.
Initially Reverb Foundry had a very specific roadmap and product set in mind with unique links to legendary hardware. The initial product was HD Cart, an algorithmic reproduction of a rare expansion cartridge for a classic digital reverb unit which has recently been upgraded for full Atmos support in the free v1.2 update.
This was followed up by M7 Link, a controller for the Bricasti M7 which was set to become an essential for any M7 owner following iZotope's acquisition of Exponential Audio as they did not adopt M7 Control during the transition. As we all know, plug-ins that are not maintained will eventually succumb to the pace of change in the industry sooner or later (on Apple platforms it usually only takes a few years).
Recently Tai Chi has become a secret weapon for reverb aficionados, blending aspects of design styles from multiple heritage reverb houses in a fantastic new creation fit for the modern Atmos-equipped workflow era.
Originally these were products that felt very different to what LiquidSonics was doing and was well known for, so it felt natural to present these under a different brand with a distinct identity to LiquidSonics. Over time the two businesses have organically been drawn closer together so now we are fully bringing Reverb Foundry products under the wing of the LiquidSonics brand  so they can be presented and marketed as a single body of work. The Reverb Foundry name will continue, but as a part of LiquidSonics.
Those that have one or more reverbs from LiquidSonics and Reverb Foundry will know already that they look and feel very similar to each other, but they have a distinctly different sound. You'll notice the Reverb Foundry line brings a notably different feel and edge to your production toolbox.
The addition of the Reverb Foundry line means LiquidSonics is now presenting the most diverse range of reverbs in the industry, most of which have Atmos capability or an Atmos-capable version available.
Unlike a typical acquisition where a brand brings on board something that has been bought from outside, in this case it's bringing together things built by the same developer. This means the Reverb Foundry products will continue to be maintained and developed just as you would expect from LiquidSonics – the same quality, all available in the same store with the same top-notch support.