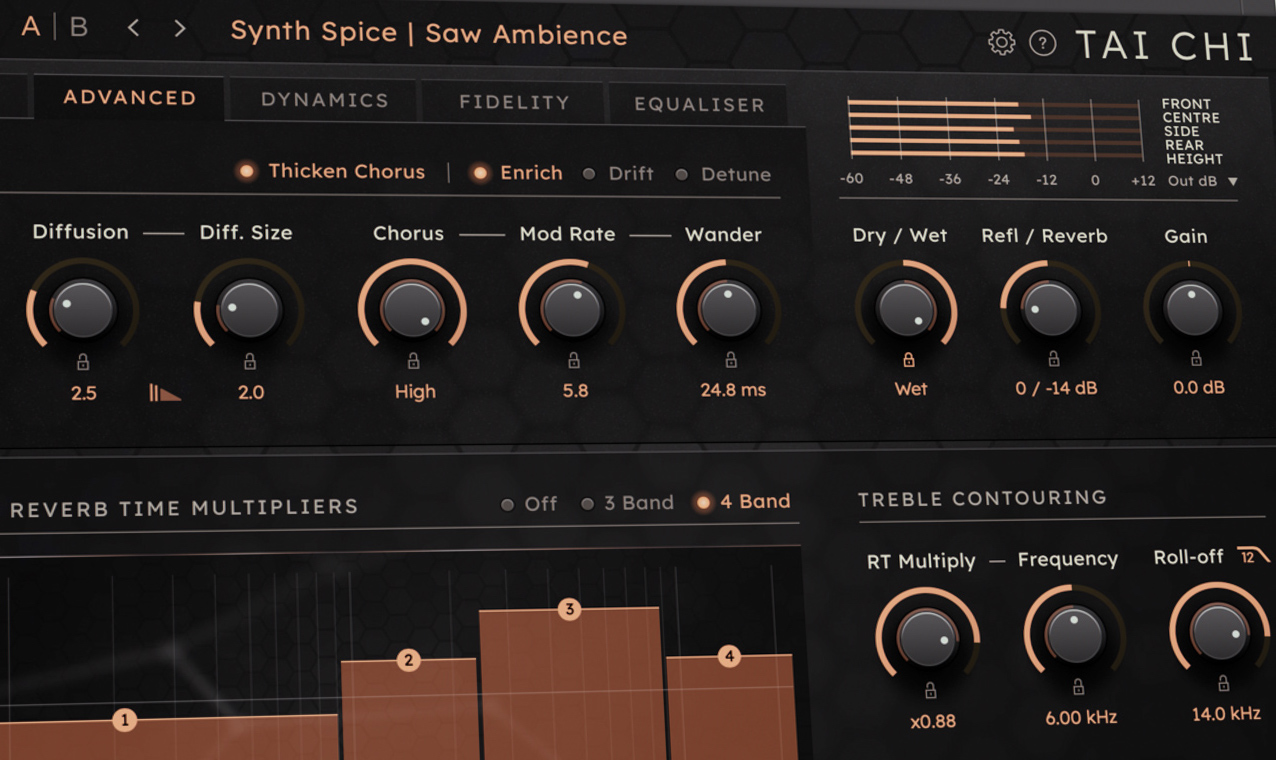 Tai Chi by Reverb Foundry recently joined the LiquidSonics portfolio. If you missed it when it was launched last year, now is a great time for an introduction.
The Ensemble Reverb
An ensemble reverb is one with a strong focus on chorusing, and Tai Chi really nails it with a heavily modulated contemporary algorithmic design like no other. If you're a fan of reverbs that swell pads into a luscious and rich soundscape, this is the one.
It's also ideal for thickening vocals and electric piano in a way that a chorus simply couldn't do on its own.
If you tend to use just a little reverb or only lean into the more realistic and transparent verbs in the LiquidSonics portfolio, just imagine what the Dimension D chorus might have been if it were a reverb and you're some of the way to understanding what a great ensemble reverb can do for your music.
This article is for you if you would like to learn more about Tai Chi, and the encounters with classic reverbs from Lexicon and TC Electronic that inspired its creation. Much of the blog entry here is taken from a post I made to the GearSpace forum shortly before Tai Chi's release about the concepts and inspirations that led to this reverb, and has been updated with some additional details post-release.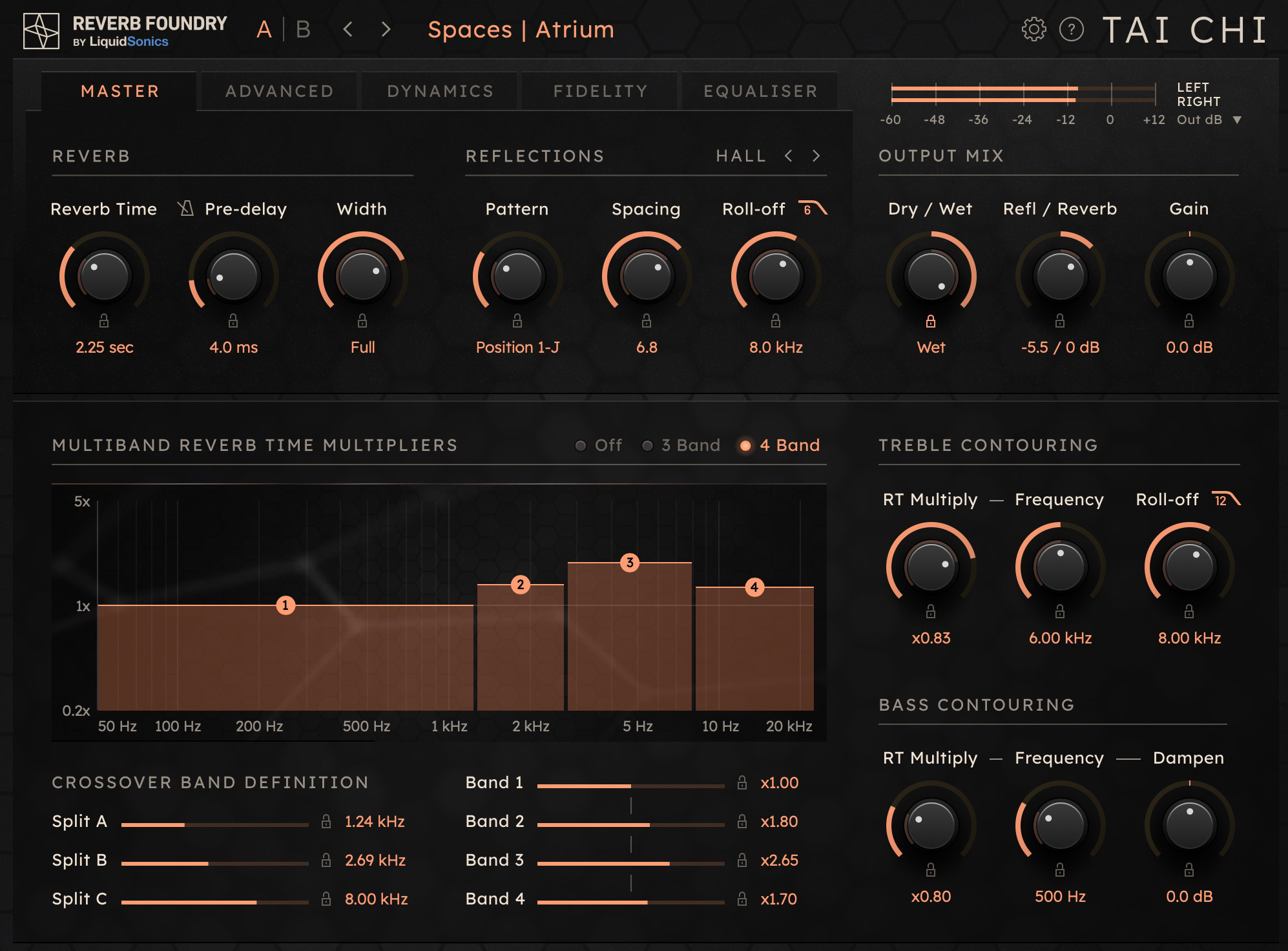 The Inspiration
Incidentally this also provided the motivation to upgrade
HD Cart
's modulation capabilities while I had the bonnet up to add in Atmos support, and this now supports chorusing too. You can read more about that in
this blog post
.