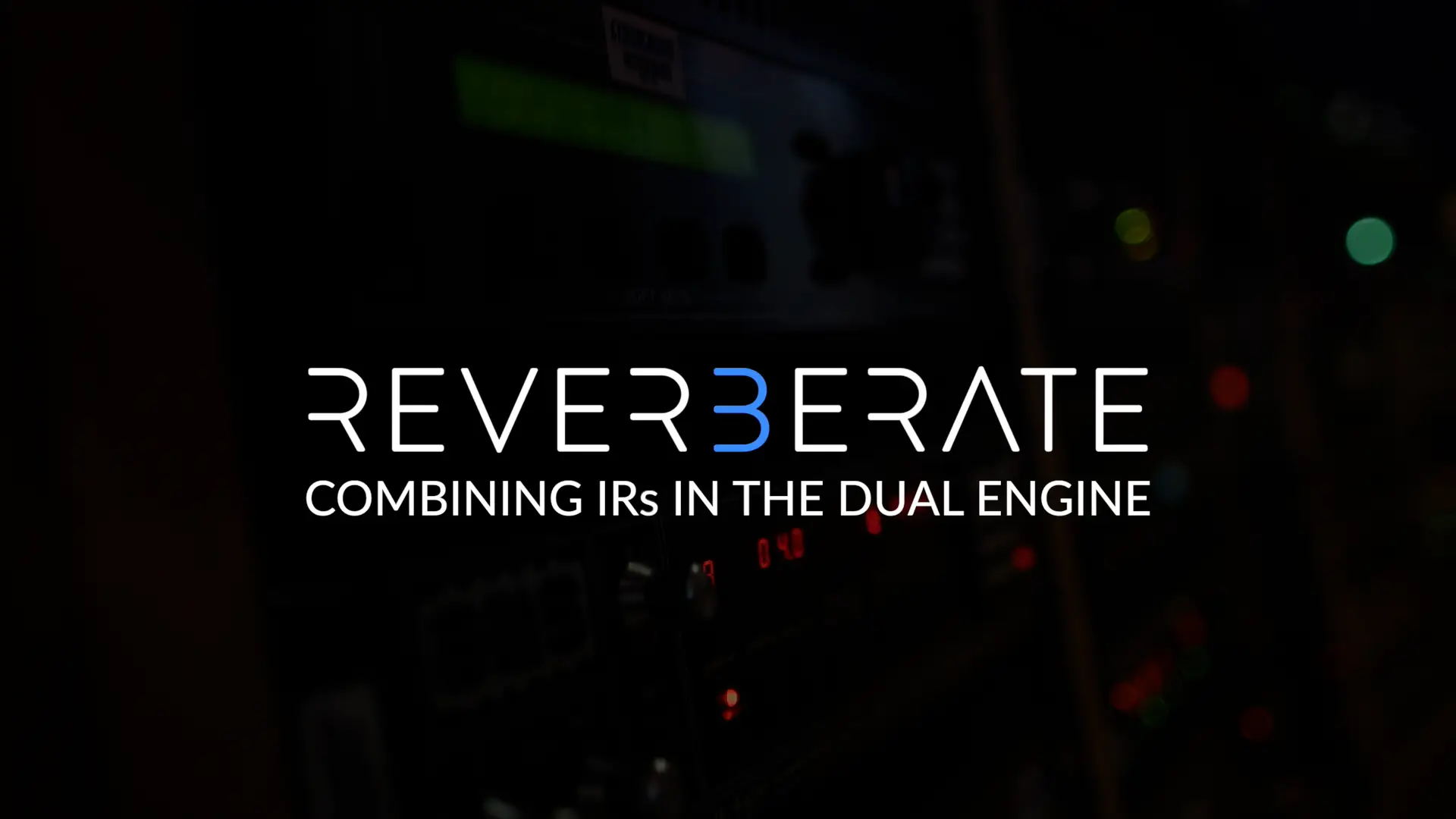 In the seventh in a series of new videos, Expert Julian Rodgers takes a look at combining two different IRs to create unique reverbs. You'll discover how this makes Reverberate 3 more powerful than conventional IR based reverb plugins.
Reverberate 3 is for the impulse responses aficionados. If you have captures of legendary studio hardware or even the overlooked gems, Reverberate 3 is for you. Reverberate 3 takes the impulse captures of iconic hardware reverbs and makes them sound better than ever before.
Loaded with effects and modulation options ranging from the subtle to the sublime, it is a powerhouse of creative potential that can take impulse responses to new highs. 
It features a wealth of editing and modulation tools that can refresh and enliven any third party stereo and true stereo impulse responses. Take your captures closer to their original hardware than ever before, or so far away that they become almost unrecognisable. 
A cornerstone of Reverberate's ability lies in own proprietary modulated capture and playback technology format called Fusion-IR. It is an innovative approach to convolution capture and playback creating a lively, organic reverberation that is impossible to achieve with traditional static convolution.