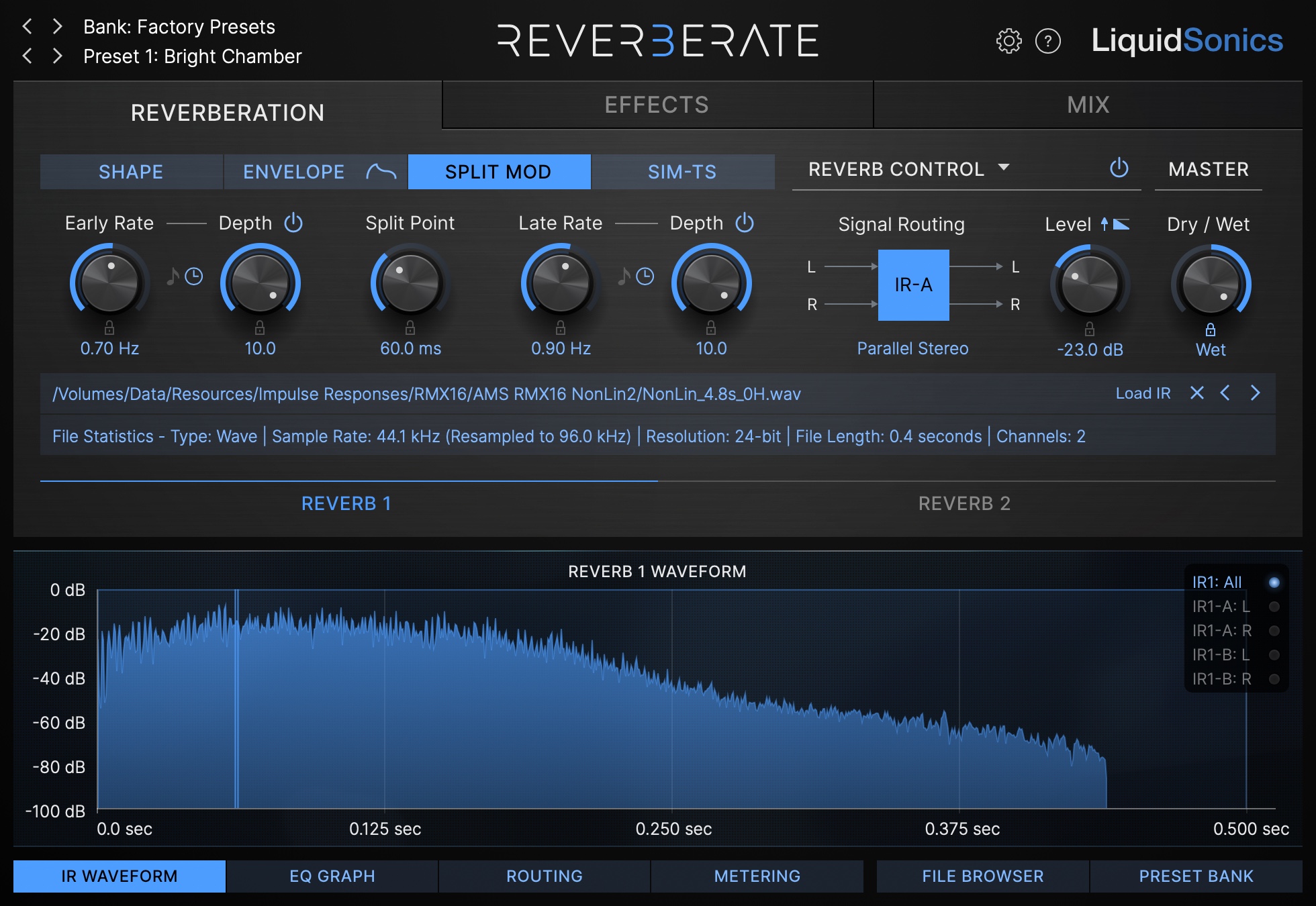 Reverberate 3
is for the impulse responses aficionados. If you have captures of legendary studio hardware or even the overlooked gems, Reverberate 3 is for you. Reverberate 3 takes the impulse captures of iconic hardware reverbs and makes them sound better than ever before!
What's New?
Deeper Fusion-IR editing.
Enhanced True Stereo Simulation.
Extended Split Modulation.
Completely redesigned interface.
New factory presets including two extra free Fusion-IR sample packs available for download (FS-24x and FS-48).
More comprehensive parameter locking throughout the interface.
VST3 now supported.
Licensing now via iLok USB, Cloud and local host (including two activations per license).
New permanent lower price ($99 down from $125).
Loyalty coupons and upgrade pricing all available.
Upgrades: Owners of Reverberate Core, Reverberate 1 or Reverberate 2 get a 50% discount off Reverberate 3. Offer available at any time.
Grace period upgrades: Any customers who purchased Reverberate 2 on or after 1 June 2020 is entitled to Reverberate 3 via a voucher emailed to the original purchase email address. Offer expires 31 October.