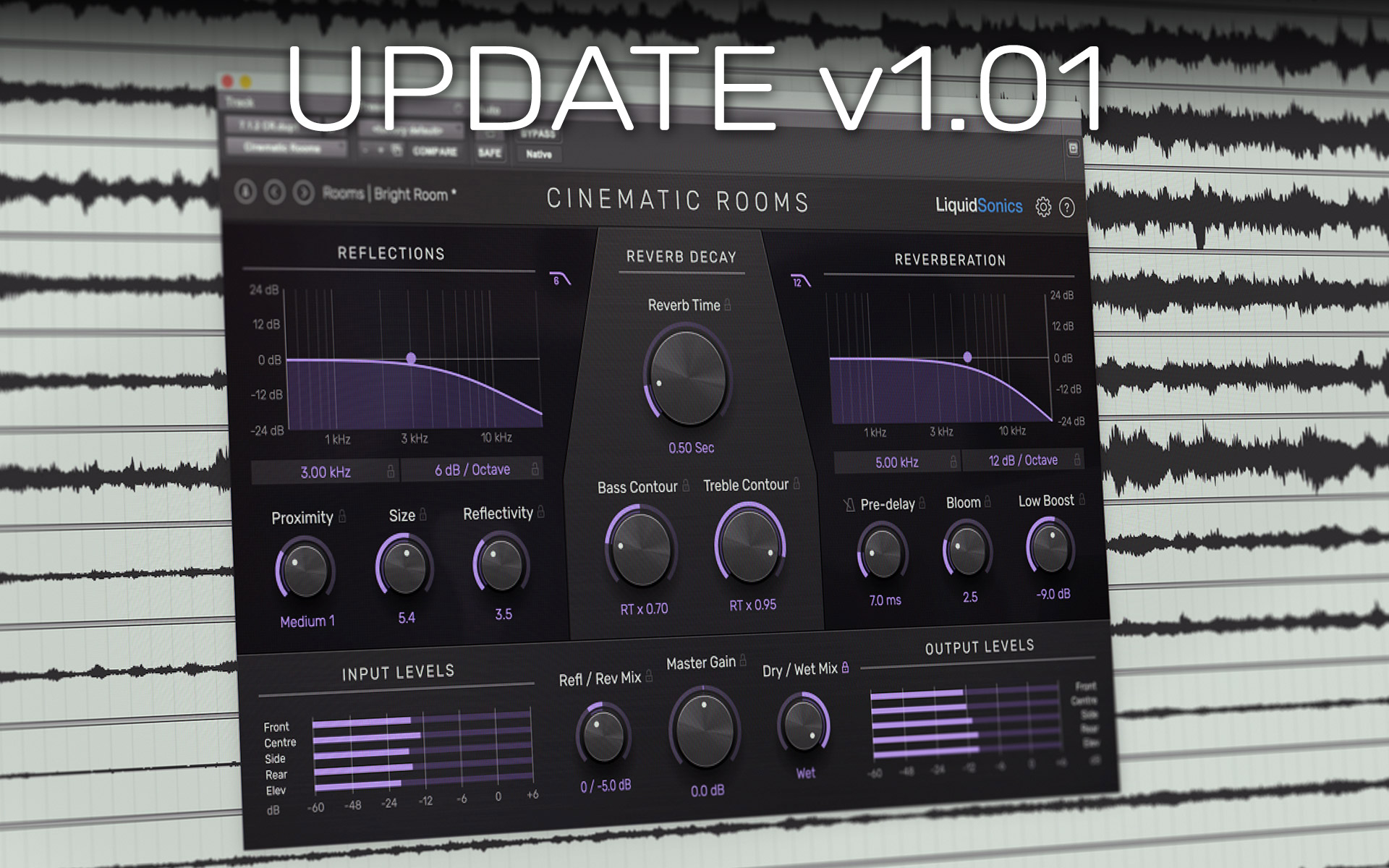 Thank you to everybody that has picked up a copy of Cinematic Rooms, and especially to those that have been helping throughout beta and its early life to find a few little bugs. The first point release is now available which you can now download from the Cinematic Rooms product page.
Changes of note in this release include:
Fix for a channel ordering bug affecting Logic X (5.1 and 7.1)
Introduction of a mono-mono channel mode where supported
Introduction of a third auxiliary output for use in Pro Tools as 7.x -> 7.x.6
Fix for an audio glitch in FL Studio
LFE passthrough level fix
Mono-to-X modes now default to hard centre where possible rather than phantom centre
Mono-to-X modes include the option to select phantom centre if required
Fix for a reflection pattern crossfeed bug on the centre channel
Reduced time to open pro edition interface
The new version is available for the standard and professional editions. Please download the new installers and install the updates versions right over the top of your existing installation (there is no need to remove the old version first, and no special updater is needed).