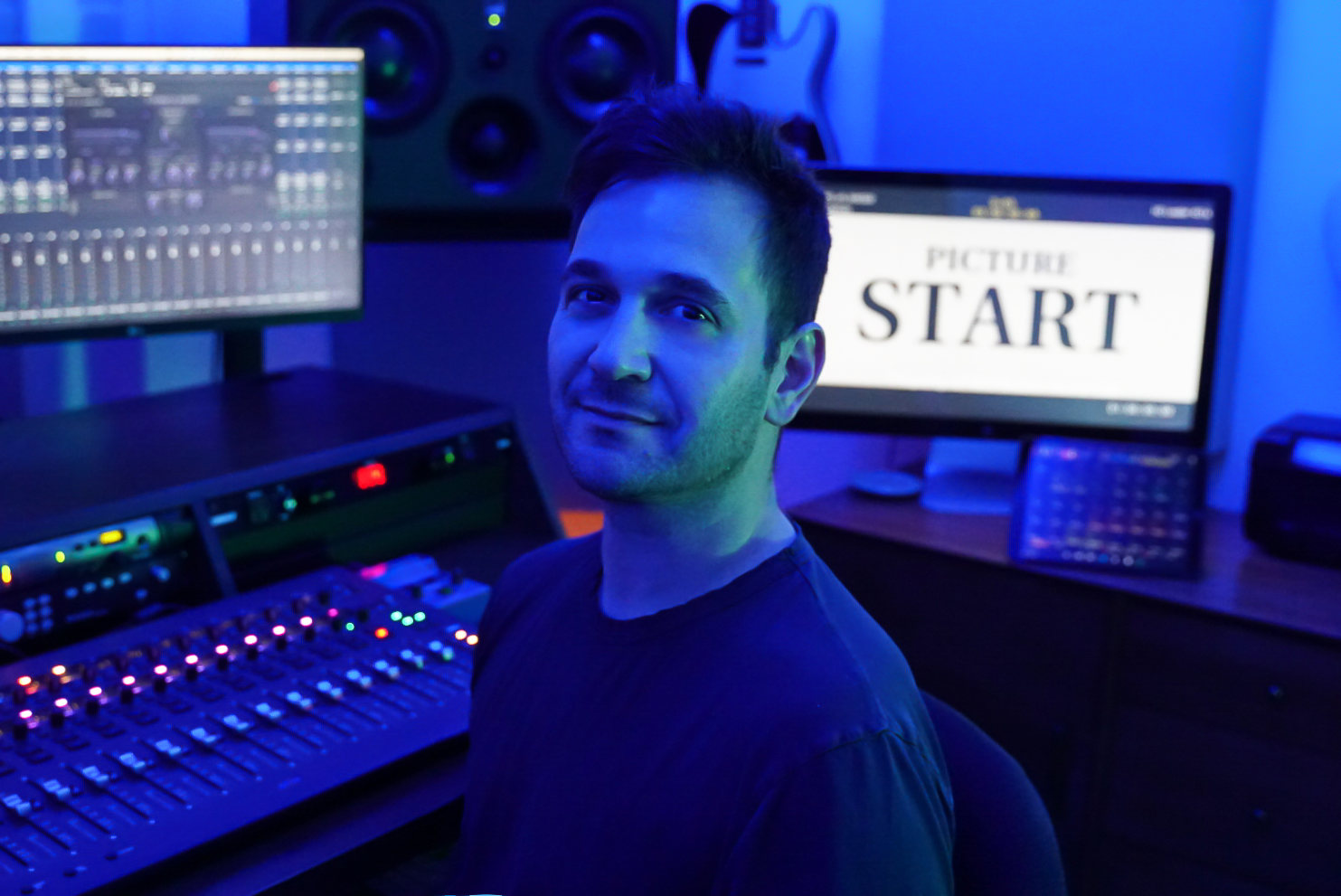 Given his young looks, one would be forgiven for thinking Scott Michael Smith hasn't been working in score mixing for very long. His bio soon corrects that thinking – he is a seasoned recording engineer, producer, and score mixer who boasts an impressive double Grammy Award win. Scott's touch has graced notable productions such as The Revenant, The Handmaid's Tale, and Mank where he collaborated with Alan Meyerson alongside the renowned Trent Reznor and Atticus Ross.
His influence extends beyond the world of visuals, as Scott has also etched his mark in the music scene collaborating with an array of artists including John Mayer and Katy Perry. Scott's latest venture is the stuff of kid's dreams; a Star Wars project – the Disney+ show Ahsoka! He talks to us about how he got the gig, and recording and mixing the music for eight episodes set in a galaxy far far away.
 Star Wars… how did you get the gig? 
I got the gig via the composer who's an extremely talented guy by the name of Kevin Kiner, who I had worked with on a number of other series. Kevin's been doing the music for Star Wars Rebels for years with Dave Filoni, the guru of all things Star Wars. And Kevin called me and said, Hey, I've got a Star Wars streaming series, would you like to be involved? And I said, of course.
Were you involved in the recording and in the mixing? 
I was involved the whole way through from recording the very first note to mixing the very last one. We recorded everything at Fox. We had a 65 piece orchestra for every episode. Everybody in the room playing together. There's very little what we refer to as pre-lays on this. So it's almost all just live orchestra in the score. Very little of it is programmed and we did eight episodes via four or five rounds of recording.
Sometimes we did an episode or two episodes during the same set of recording dates. But yeah, everything from setting up the microphones to delivering the last mix, I was lucky to be involved the whole way through.
And how did you go about recording the orchestra?
I did my standard setup, which is, nothing crazy. It was a Decca tree plus stereo wides, a pair of surrounds, and a pair of ambient mics. Then beyond that, I've got my midsection overall mics. So violin one, violin two, cello, woodwind overalls, that kind of thing. And then spots beyond that which are closer mics on some of the players, but really just a traditional, straightforward orchestra setup.
And were the spots there just because there were certain sections in the cues that would require a solo instrument part?
It was definitely a matter of covering a solo instrument part for sure but there's another side to it. We had quite a big band. We had two cimbassos and a bunch of trombones. It was a very loud, boisterous, brassy thing. And when you get that, they have a tendency to drown out the violins and the violas. It's a matter of being able to fortify the quieter guys to to give them a chance against the louder guys.
And in terms of cues, were you going through it chronologically?
No. Generally the way it works is we do a lot of stuff in order of difficulty. So your big fight sequences that might have a ton of brass and really hard parts, we might get first thing in the morning or at the top of one of the hours, and we'll structure recording orders to be able to get something difficult out of the way.
Then we can give everybody a bit of a break and let them play something easier, then something difficult, and so on and so forth. So it's not chronological, it's really thought out in terms of how challenging this will be for the orchestra and how tired they'll be when they get to the end of any given piece of music.
It's like if we do something where it's an action sequence, and you've got a bunch of 16th notes on trumpets and trombones going by really fast, very breath heavy things, then the next cue might be just something under dialogue that isn't gonna require anybody to exert themselves too much.
And how many passes of each section would you generally record?
We went pretty quick on these, so maybe 2, 3, 4 takes. Sometimes you'd break it up into certain sections. Obviously if something's more difficult, you'd punch in here, punch out there.
We generally would make comps as we went, and then the files would go to a brilliant engineer I work with by the name of Jeff Gartenbaum who would go through and do any sort of editing that might be needed before coming back for mix. But to be perfectly honest, they played it so well and the orchestra here in Los Angeles is so good that it needs very little tightening.
The other thing, which is really everything, is that the music is designed to be playable – this seems obvious but its not always the case when it comes to modern film scoring. Kevin really knows what he's doing and he knows how to write for an orchestra so that they can actually play it well. Kevin's very talented at that, writing cues that can stand on their own as a piece of music and can be played well by a good orchestra on the first pass.
In terms of acoustics, what kind of room are you in?
We did this all on the Newman Scoring Stage at Fox. I couldn't tell you exactly what the reverb time on it is, but it's probably a little north of two seconds or so. It's a controlled room and it certainly benefits from a little bit of reverb help in the mix. But it it sounds fantastic and the clarity there is pretty hard to beat. There's a rhythmic tightness to that room. What's great is you don't necessarily hear the room if that makes sense. You don't get the character of a room that you might not want, that you have to deal with later on in mixing.
The nice thing about all three scoring stages here in LA is you don't hear the walls. Sometimes, if for example you're recording drums in a room, you want to hear the walls but with orchestra, you often times don't.
Did you hear any of the temp or the demo music before you went and did the recordings? 
Most of it and yeah, it's mock-up brass, it's mostly MIDI. It's extremely well done in terms of MIDI programming, but it's still night and day when you hear the real thing. Everything that was recorded replaced the MIDI.
The stuff that does stay is the stuff that's intended to stay. There are some sound design elements and there are some synth elements, and so obviously those all stayed in. There's some woodwind elements in there that are very heavily affected, which are pretty cool that show up throughout the score. Then there's some gorgeous Bladerunner-esque stuff as well.
For mixing, did you have a template that you stuck to in Pro Tools? 
Yes, we recorded the first episode, I took it back to my place, I mixed it. I sent Kevin my first mix and he hilariously replied, "This is a really great mix. This isn't what my music is necessarily supposed to sound like. But its a great mix!" He then asked for a handful of changes which I went ahead and did, then on the second pass he was very happy with how things were. After that first round of notes we were off to the races for the season.
So, because I used the same mic setup and we essentially had the same orchestra every single time the template didn't really change. Obviously things get treated differently cue to cue, but as far as starting point, that didn't change through the season.
Let's talk about what reverbs were you using on the, on this mix?
Seventh Heaven, Cinematic Rooms and Tai Chi the whole way across the template. The orchestra is all Cinematic Rooms. Certain elements like piano, I'm using Seventh Heaven. And then the synths, it's Tai Chi. So the only other is percussion and that is Seventh Heaven too.
In terms of the orchestra, is reverb used just to place them in a room?
You don't want the verb to get in the way, so I use Cinematic Rooms as the main verb on the orchestra just to add some tail and some lushness to it. There's a secondary instance of Cinematic Rooms that has a much longer tail that I could, if there's a cello solo feed, use too to make it seem bigger and more majestic. Seventh Heaven I'm using because I quite like a few of the the presets in it, such as Mechanics Hall, which I know is a super popular one. I quite like Large And Stage as well.
Talk to us about Tai Chi
I like all the different modulation stuff, and I like the the idea that you can break things up into bands. I love that you are able to change reverb times using the reverb multiplier. I can boost the top end a bit more, and just being able to do all that in surround can lead to some pretty mind blowing spaces.
Do you feel there's a sense of stewardship with Star Wars?
I think Lucasfilm is very clear on what they want when something needs to sound like it's in the Star Wars universe.
Kevin did a really great job. You hear it and you go, ahh Star Wars. So it's true to the originals. He's learned John Williams' musical language so to say, he's got the vocabulary but at the same time he's made it his own and he's written beautiful themes within that musical world. No easy task. There are many points in the score where you will hear things and right away you'll think, this is definitely Star Wars but I've never heard this before.
The Next Chapter
There's a significant level of expectation for anyone working on a new Star Wars project, it has a long history and fans have understandably high expectations. A Star Wars score is intrinsically linked with the imagery and goes a long way to creating an authentic experience without sounding cliched.
What Smith has managed to do with his collaboration with Kiner is to tick those boxes. A great score, a talented orchestra, amazing recording and a mix to match, all contribute to making this score another magnificent moment of Star Wars history.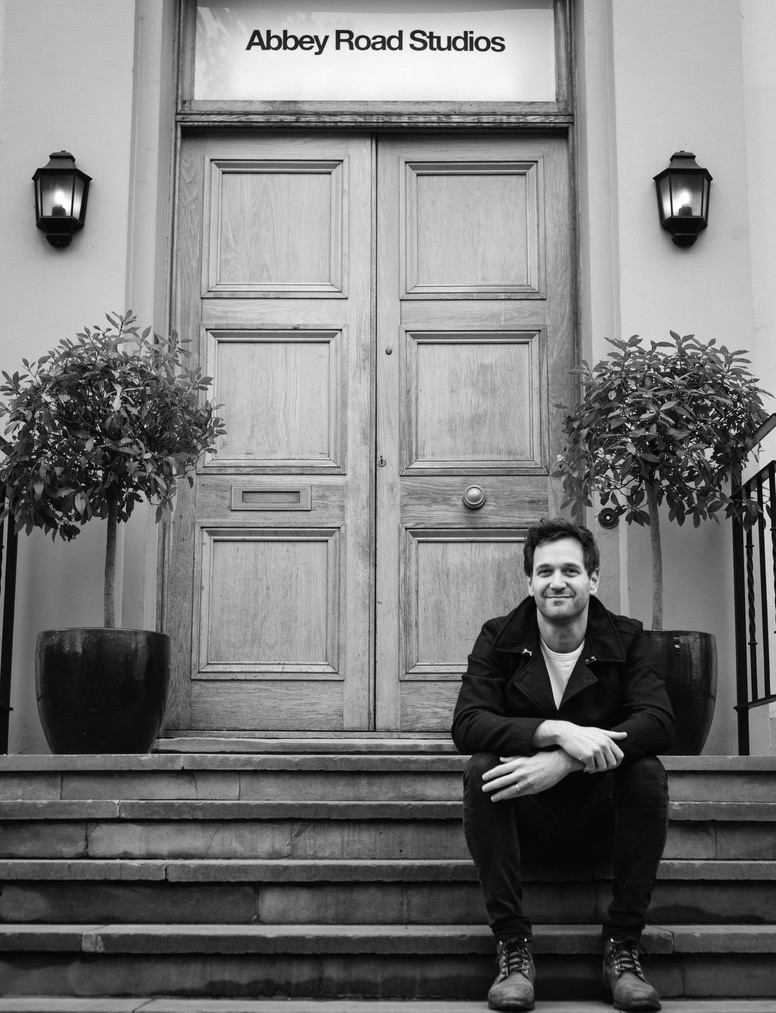 Scott Michael Smith at Abbey Road
Try LiquidSonics Reverbs
There's never been a greater demand for music for picture. So whether you're just getting started in scoring for film and TV or are already working on the biggest productions for the leading studios – if one thing is for sure in this line of work it's that you'll need a good quality reverb! For transparent music and post reverbs up to Atmos 9.1.6 nothing comes close to Cinematic Rooms. Tai Chi is excellent for composers working with synths, or mixers working with vocals and guitars. Seventh Heaven is an indispensable plug-in for just about any professional mixer needing to use the incredible reverbs of the Bricasti M7 in surround workflows.
All of the LiquidSonics reverbs are available to try for free for 14 days, just head to our demos page to drop a code into your license manager and pick up the installers from the downloads page.
If you like what you've seen and heard our reverbs are available in the LiquidSonics store and don't forget that existing customers can use their loyalty discounts for some incredible stackable savings.