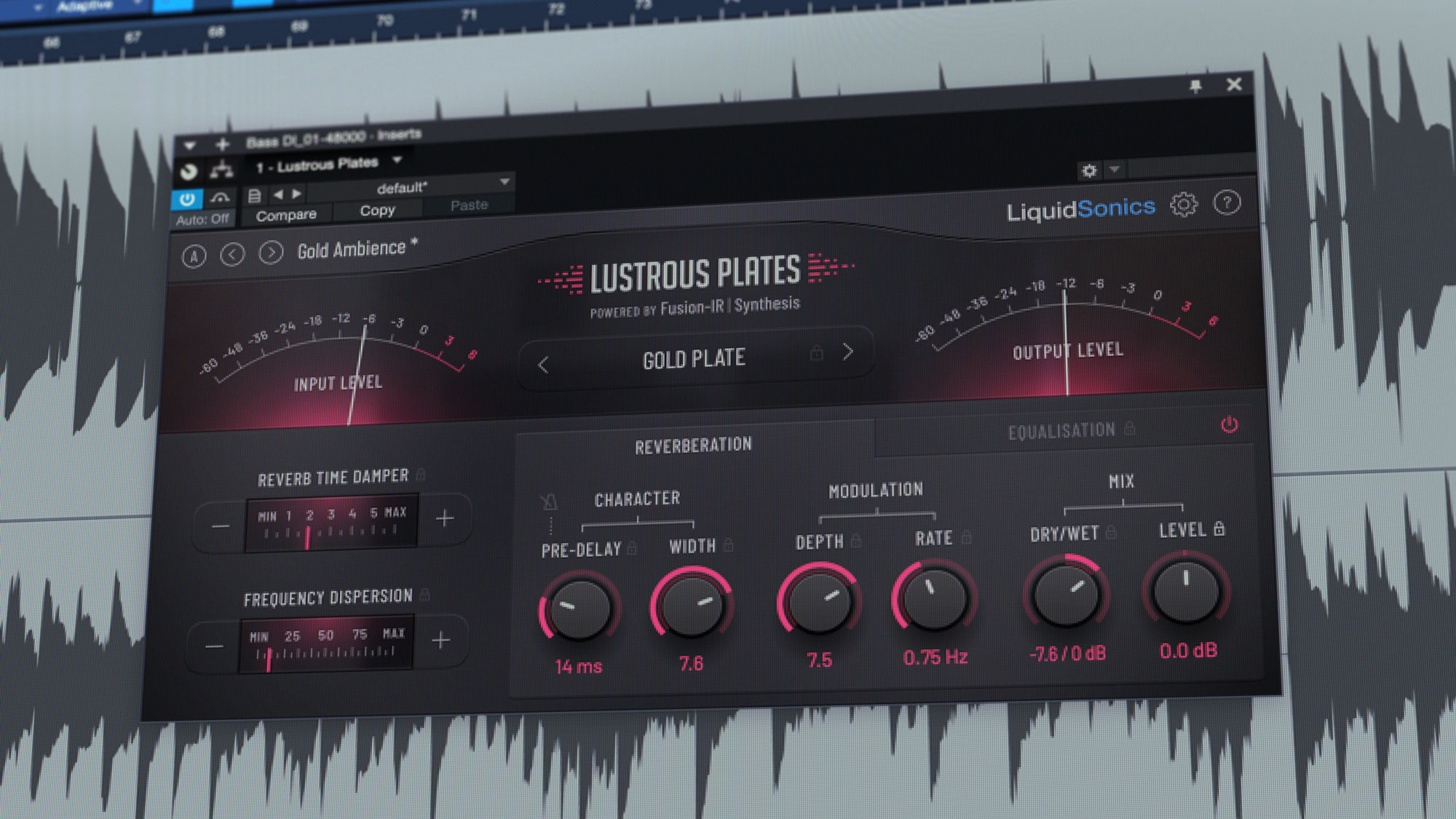 Lustrous Plates v1.1 is now available, this free update offers new features including three new plate models, a resizable UI and extra presets. There are also bug fixes relating to macOS Monterey and improved support for VST3 in FL Studio.
New Models
The new plates are:
Osmium: A rich reverb capable of very clean, short ambiences
Platinum: Very dense and bright, with rich lows on longer decays
Gold: Simulation of the rare 'gold foil' compact plate reverberator
Osmium and platinum are wonderfully rich sounding plates perfect for drums and vocals, but the gold model is the star of the show.
The Golden Ticket
The classic EMT 240 gold foil plate on which this model was based has a very different acoustic profile to the much larger steel 140s many of us are more familiar with. It is less widely known than the 140s which became ubiquitous. When plate reverbs were invented they were the alternative to building a physical chamber in a studio – clearly preferable unless you happened to have space and money to burn! The 140s were still very large and heavy though, so the 240 models were designed to be lighter and more compact. Ideal if you has less money, space, or needed to transport a synthetic reverberator in a van or truck. If you've ever seen a 140 in real life you'll understand there was certainly a need for that if you were a mobile audio professional in need of synthetic reverb on location! You can read more about them here.
With the change in form factor and materials came a change in the acoustic profile, so you will certainly hear a difference in tone and damper behaviour when selecting the gold model. While the units themselves were lighter, the reverbs were much darker and moodier.
Each of the new plates has a greater range: the shortest reverbs that can be achieved with these models are a little tighter than the original set. If you need extremely short ambiences with the unmistakable character of classic plate reverb, these are the ones to go for.
Other Changes and Additions
The update also adds new features and corrects a number of compatibility problems that have been identified:
Stepped plug-in interface scaling added to the settings menu (from 75% to 200%)
Fixes an issue with the operation of the VST3 in some hosts including FL Studio
Address compatibility issues with macOS Monterey
11 new presets added
Update Details
To update, simply download the plug-in and install over the top of your original installation. The update is free for all LiquidSonics perpetual license holders and Slate Digital All Access Pass users who can access the plug-in through Slate Digital Connect.
Please be aware that you will require iLok License Manager v5.4.0 or greater to use the plug-in after this update.