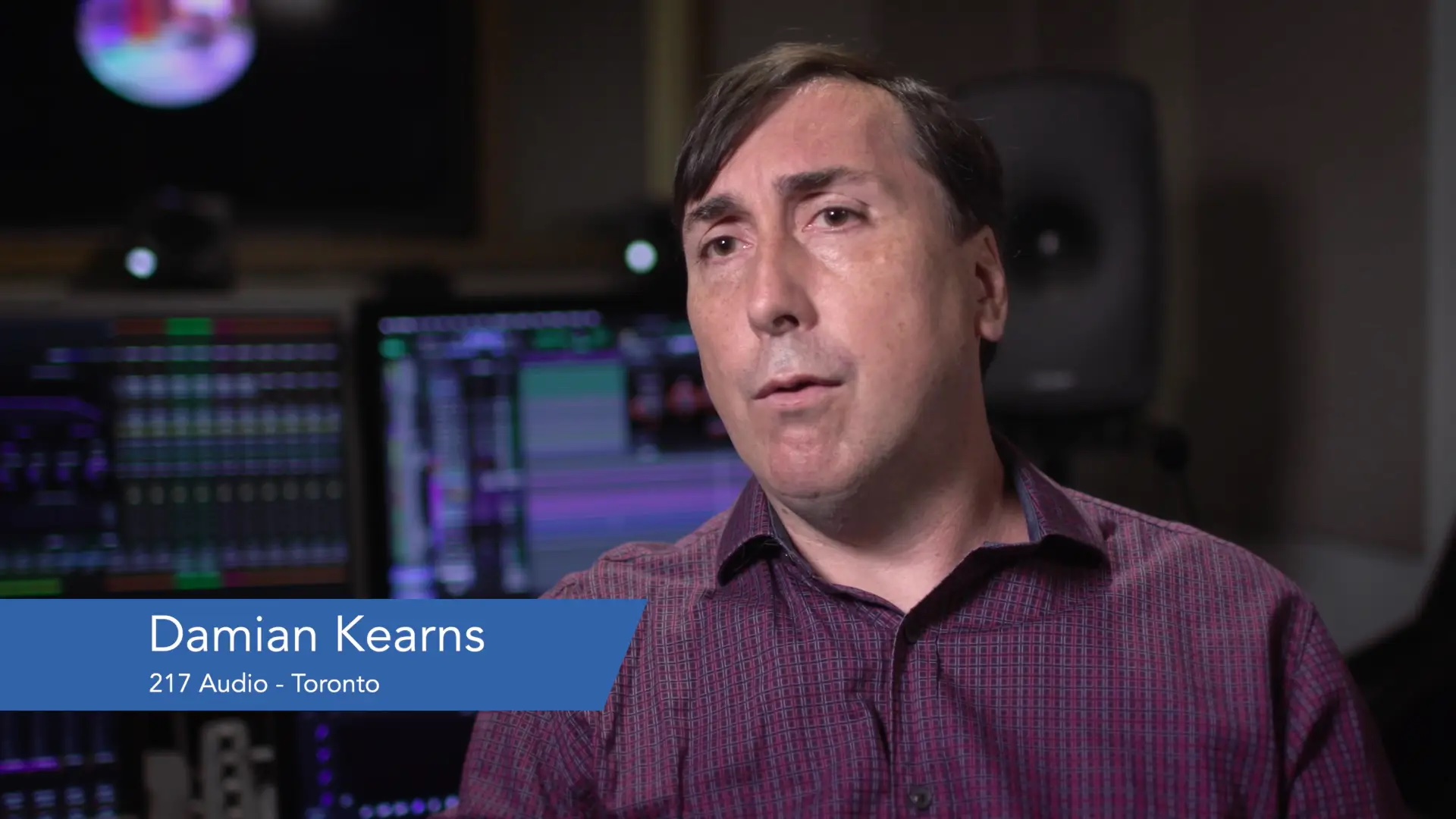 Cinematic Rooms Is A 'Stunning Work Of Art' Says Post Mixer
In this candid interview Damian Kearns talks about why he loves LiquidSonics' Cinematic Rooms reverb… it's well worth watching through to the end.
Interview transcription
Cinematic Rooms is probably the most well thought out reverb plugin I've ever seen in my life. My plugin choices tend to revolve around how great something sounds and how many parameters I can automate so that I can recall my settings. I tend to move through settings and sculpt sounds, and I like to be able to reproduce that ad infinitum. Those are big variables for me.
All I can say is the first time I heard Cinematic Rooms, I was absolutely blown away. I'd been complaining for years that reverb units didn't quite have the sound I was looking for. They weren't realistic enough. And in post-production that's fundamental. And what I found with Cinematic Rooms, it was exactly what I was looking for.
The room sounds were real-world but tweakable in a way that I'd never seen before, I was able to change parameters that I couldn't [before] so that if I was walking somebody (say across a 5.1 image) I could constantly vary the perspective. Not just the EQ of the reverb but the proximity. I was just blown away that a reverb could do that.
It has parameters that it seems that they had a team of post audio engineers helping them to perfect and build. Things like the proximity, things like being able to deal with the delays and stuff separately, the simplistic stuff like the mix knob, all of that stuff. And having it all automateable I mean, this is a stunning work of art.
About Damian Kearns
Damian is an extremely creative, versatile audio engineer. Though he specialises in post-production for television and movies, Damian has many promotional, pre-production, production and presentation audio credits. He also rewrites scripts, and has performed on-screen, on radio and character voiceovers. Damian has always been picked first by his employers to advance new workflows and technology. He was CBC Toronto's de facto in-house Pro Tools trainer.
Damian has been among the most valued employees everywhere he has worked. Damian's credits include many episodes of several recent series such as Fear Thy Neighbour (S7), History Erased (S1-3), BTK: Chasing a Serial Killer, Brother Versus Brother (Season 7), My Paranormal Nightmare, and America's Biggest Mysteries. This past winter, Damian has led the post-production team as lead mixer for "Fear Thy Neighbour," "Fear Thy Roommate," and "History Erased" (season 3), as well as the UHN podcast "Behind The Breakthrough" (season 2). In amongst all this, there were a great many other sports, commercial and corporate content projects at 217 Audio.
Damian's an ace sound designer. His work featured in PROMAX GOLD and PROMAX silver award-winning commercials.