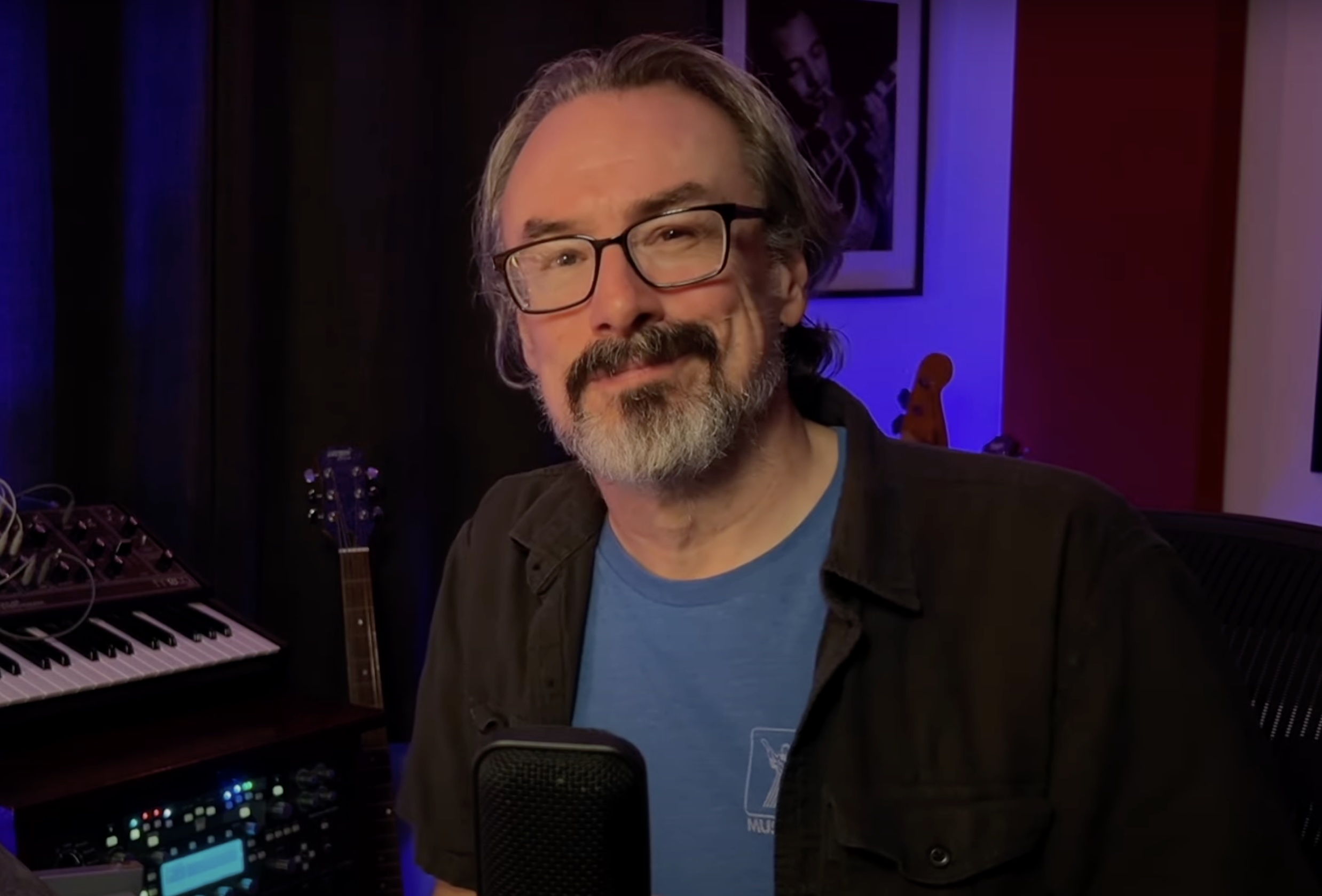 Life-long musician and composer Stuart Michael Thomas has amassed over 100 feature film and television credits during his time in Hollywood including international blockbusters such as Mission Impossible: Dead Reckoning Part 1, Black Adam and Fast & Furious 8. In 2022, the soundtrack album to Top Gun: Maverick, on which he was a featured guitarist, was nominated for a Grammy award for Best Compilation Soundtrack Album.
Stuart has recently started a YouTube channel where he shares lots of great mixing tips and techniques. In his latest video he shows how to make custom synth textures by layering multiple pitched clips from a deceptively simple audio sample and beautifully rich reverbs with Tai Chi.
As Stuart guides us through the process of developing a complex texture from this single sound source, utilising just three plugins, he shows how minimal resources can lead to inventive creative outcomes and any misconception that one needs an elaborate studio setup for such innovation is quickly dispelled! The video illustrates that a plethora of equipment or a high-end recording studio isn't always a necessity – with just a basic setup, one can create something truly exceptional.
Aimed at both seasoned composers and newcomers, the technique shared in this video is transformative, encouraging resourcefulness and creativity. It highlights a unique approach to music production, showcasing how the right tools can lead to extraordinary results in music creation.
We caught up with Stuart who shared some thoughts about how he approaches sound design;
"One of the keys to creating interesting cinematic music is making your own sounds. All it takes is just a few plugins and a little creativity. Taking audio and speeding it up, slowing down, changing the pitch even playing it backwards can give you the sonic building blocks to make your scores stand out.

Stuart Michael Thomas

Top Gun: Maverick, Mission: Impossible - Dead Reckoning Part One, Black Adam, Fast & Furious 8
You can check out the video on YouTube below.
Try A Demo Today
If you're a sound designer or work with synths, Tai Chi is a creative reverb powerhouse that you've simply got to try! All of the LiquidSonics reverbs are available to demo for free for 14 days, just head to our demos page to drop a code into your license manager and pick up the installers from the downloads page.